What Is Your Home Worth?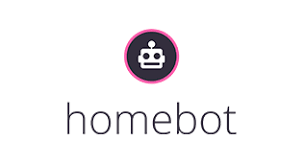 I am excited to let you know that I have invested in a new technology called Homebot that you can enjoy (free of charge)!
You can receive a free monthly email called the "Homebot Digest". Homebot offers homeowners a highly personalized report containing valuable information to empower you to make smarter financial decisions when it comes to your home.
What will Homebot track for you? Take a look below...
Current and historical estimated market value of your home
Appreciation since you purchased your home
Net worth/equity in your home
A breakdown of principal and interest paid
Tips for how to save on interest payments
Your purchasing power to buy an investment property or trade up to a new home
Estimated rental figures for your home (or a room in your home) on services like Airbnb or VRBO
Your current cash-out potential for doing things like consolidating high-interest debt or increasing your home value through home improvement
In addition to the Homebot Digest, I am happy to prepare a custom, no-obligation Market Analysis of your home, please contact me!